"Seniors Helping Seniors"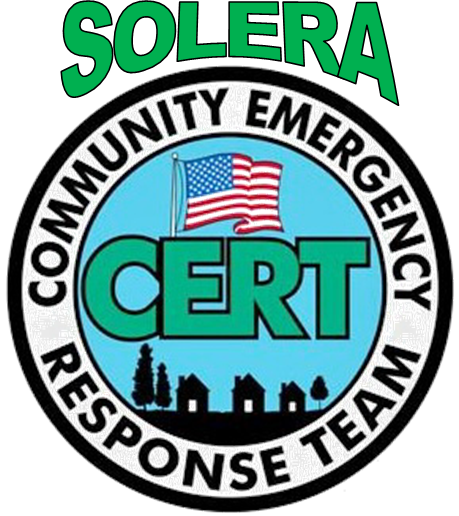 The mission of Solera CERT is to empower residents through education, training, and volunteer service to be better prepared and self-resilient.

We are bringing survivability to our community households after a disaster.
We are educating and preparing Solera residents for household and local risks.
Train the cadre of CERT volunteers to augment first responders as a resource multiplier.
We integrate training from traditional and nontraditional resources to ensure maximum preparedness options.
Our Solera CERT program includes a network of city, county, state, and private disaster relief resources, as well as local emergency management services. Solera CERT asks you to embrace the personal responsibility to be prepared; to get training in first aid and emergency skills; and to volunteer support for local emergency responders, disaster relief organizations, and community safety advocates.